"The Pearl" – One of the finest modular kitchen from CORONET coming to life in Ahmedabad. Our client was looking for a soothing, elegant, and classy modular kitchen which can also meet her kitchen utilities. In order to discover her requirements, we did a design thinking workshop with the help of our design and project team. At the end of the session, our client was able to clearly visualize her dream kitchen and that to with all the tactical details.
Let us walk you through the class of our modular kitchen – "The Pearl".
The Pearl has been created using the finest elements from the Italian Modular Kitchen repository. It has got 3 sections – Main Kitchen, Island Kitchen, and service platform unit. All these units are completely based on BWP Ply which gives strength and longevity to our Kitchen. The shutters have got the most elegant white pearl PU which makes it a real gem. Moreover, the Rose Gold profile combined with White Pearl PU makes it the most desirable kitchen.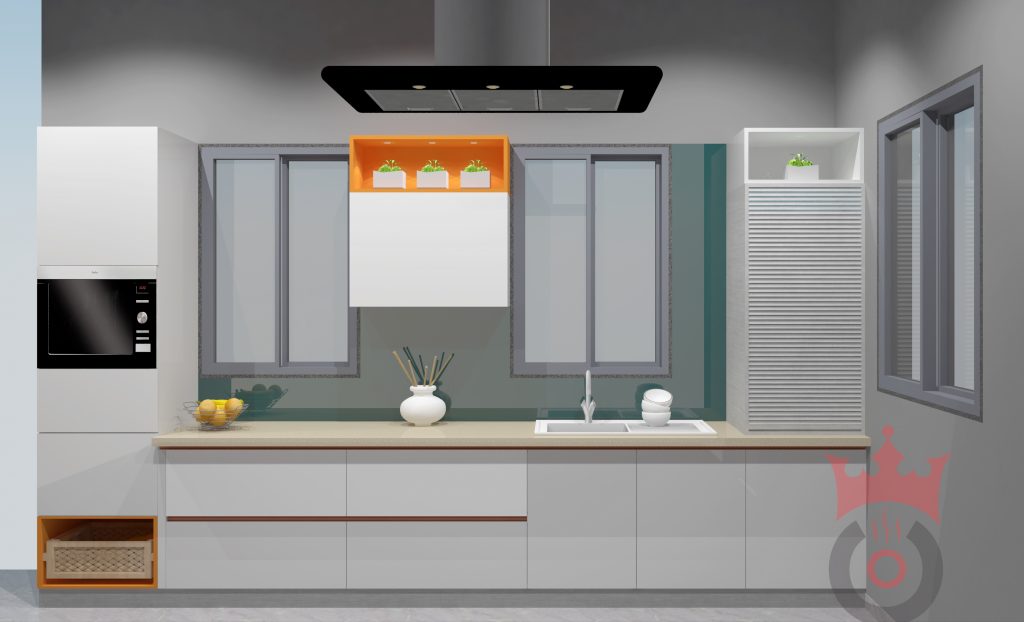 It has been accompanied by Hafele/Blum Hardware – the most prominent German Brand for Kitchen Hardware. There are many unique features like, Roller Shutter, Space Tower, and Aventos lift-up system which extends the functional aspect of the Kitchen.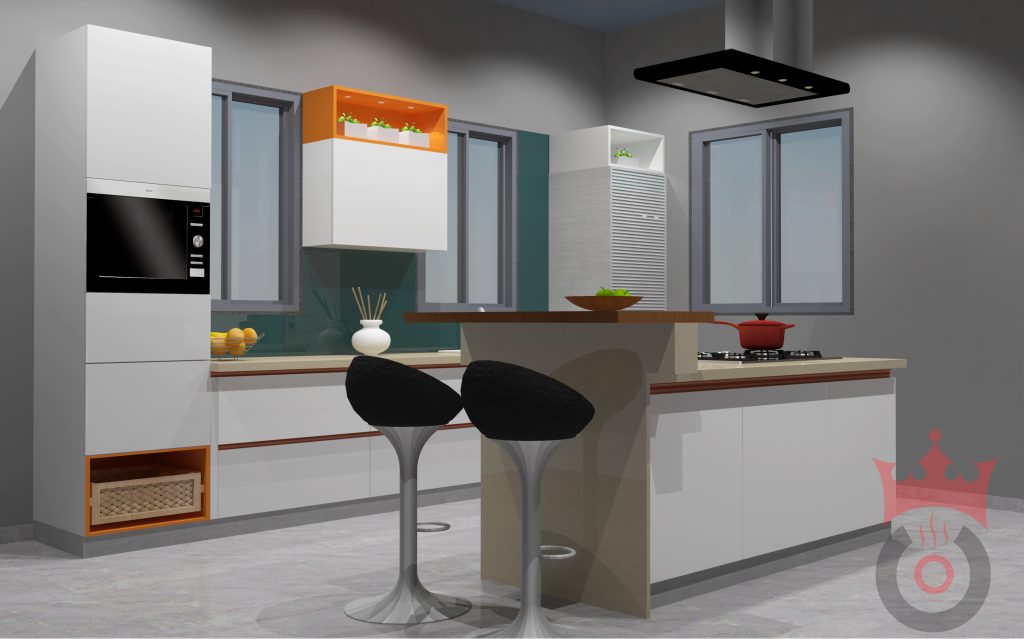 On the side of the appliance of it, the kitchen has got Built-In HOB, Microwave/Oven Combo, and Classy Chimney which completes the modular kitchen and adds a design element to the overall look of Kitchen. The kitchen top has got Quartz where the sink unit has been selected with Matt finish.
This beautiful piece of art also comes with a 5 Year Warranty which makes it a perfect choice for your Kitchen.
Let us know your thoughts.
Team,